Troian Rivera
has left HA, and you cannot RP with them anymore. sorry.
Troian Rivera
General Information
Gender:
Female
Age:
17
Hair Color:
Black
Eye Color:
Brown
Birthday:
April 7, 1995
Height:
5'6
Weight:
I don't know
Address:
lol
Occupation(s):
Student
Aliases:
Troian
Family & Friends
Family:
Spencer Rivera (mother) Andrew Rivera (father) Mila Rivera (sister)
Friends:
None lol
Relationships:
Nope
Enemies:
lol
Other Information
Interests:
Full House, Acting, Vocals, Cheerleading
Education:
srsly
Talent:
Acting, Dancing, Writing, Singing
Weaknesses:
lol
Series Information
First appearance:
lol
Last appearance:
lol
Portrayer:
Naya Rivera.
Appearance

Edit
Hair Color: Black.

Eye Color: Brown.

Trademark: Moo.
My hair is black and wavy. Sometimes it's in a ponytail, but mostly down. It used to be in a ponytail 24/7, but one day it was down and it looked really hot.
My eyes are brown idk what else.
Moo.
Spencer Rivera

Edit
My mother. She's okay. She nags a lot but that's fine since I do too, sometimes. Other than that she's nice.
Andrew Rivera

Edit
My father. He's cool. I like him better than my mom because he's really helpful and nice.
Mila Rivera

Edit
My younger sister. She's way too annoying and she cries too much. No, before you ask, she's not a baby. She's only 10.
I was born in Cali. Yep California girl here. I've always lived in Cali. And I never moved. I auditioned and I obviously got in. I really like it her, even though I don't have any friends. I need friends. Talk2me i'm hot.
Personality

Edit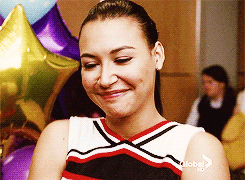 Well, I'm really honest when it comes to my opinions on people. Other than that I talk waaaaay too much.
If I didn't say this before, I go threw a lot of phases. I'm probably gonna stick to the talkative one, I really like it. It's probably my best one yet. lol.
I'm bisexual.
I hate throwing stuff away. Like you might need them later in your life. Let's say I threw away this lamp that like works on batteries I had in my room. All the lights go out. What do I do? I cry because I threw it away.
I don't have any nicknames.
I always eat the first and last piece of bread first.
Paper cuts freak me out.
I love music.
I like fish.
I wish my name was Valerie or smth.
This gif describes me right now: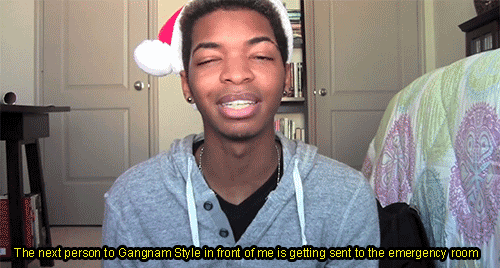 Ad blocker interference detected!
Wikia is a free-to-use site that makes money from advertising. We have a modified experience for viewers using ad blockers

Wikia is not accessible if you've made further modifications. Remove the custom ad blocker rule(s) and the page will load as expected.