Evelyn Rose has left HA.
and this page has been archived. sorry.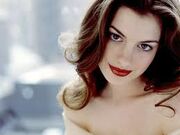 Hi! I'm Evelyn Rose, or Evie, for short. Welcome to my AWESOME TheSlap page.
Or not so awesome, but whatever...
If you'd like to know some cool/useless junk about me, click here.
---
Farewell, TheSlap. I'll miss you guys </3 Keep in touch.

MOOD



Okay... Goodbye :(
Pictures of MeEdit
Ad blocker interference detected!
Wikia is a free-to-use site that makes money from advertising. We have a modified experience for viewers using ad blockers

Wikia is not accessible if you've made further modifications. Remove the custom ad blocker rule(s) and the page will load as expected.