Sunye Geum
has left HA, and you cannot RP with them anymore. sorry.
Sunye Ara Geum
General Information
Gender:
Female
Age:
16
Hair Color:
Blonde, brown, black, red
Eye Color:
Brown
Birthday:
Eh
Height:
Something feet and inches
Weight:
This is not okay
Address:
It's hard to remember
Occupation(s):
Student
Aliases:
Ara, Sun
Family & Friends
Family:
Parents and twin sister.
Friends:
I'm not very social, and most people hate me anyway
Relationships:
Eh
Pet(s):
I have a dog
Enemies:
Ew.
Other Information
Interests:
Writing, decor, animals, sports, and singing
Education:
no duh.
Talent:
Creative writing, poetry, piano, violin, modeling, I'm not very talented.
Weaknesses:
Bulimia, perfectionism, and always has to be right
Series Information
Portrayer:
Park Ye Eun.
Appearance
Hair Color: Originally black, mostly brown, sometimes blonde, 1/4 red.
Eye Color: Brown, like a lot of other Asians. But I sometimes wear contacts to make them look blue or green.
Trademark: How I look like that one K-Pop idol.
My looks are simple.. kind of. I'm kind of girly, and I wear dresses and skirts often, but I prefer shorts. It's cool, I guess. I mostly just wear whatever shoes I find first. I dye my hair a lot. Don't be surprised, though.
Family
Parents
My parents. They're nice.
Twin Sister
She's nice, too.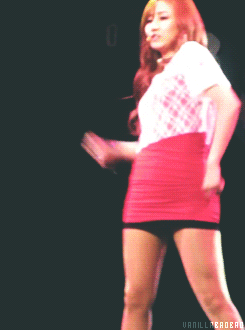 Personality
I guess I'm nice. Like, I'm really awkward and shy and pretty weird, but when I get to know you, I'm nice. >u< I hate people, though. Like, leave me the hell alone. But otherwise, I can probably grow on you. But I'll never be your best friend, I hate friends.
History
I was born in South Korea.
Relationships with Other Characters
Cat Valentine
She's weird and kind of annoying.
Robbie Shapiro
He's..not my favorite.
Beck Oliver
Beck is not my friend.
Jade West
Her insults suck and she overreacts.
Tori Vega
She's nice.
Andre Harris
He's boring.
Trina Vega
No.
Friends
lol right.
Trivia
I hate Halloween.
I like Christmas.
I hate being social and meeting new people.
My favorite K-Pop band is Wonder Girls. ♥
Ad blocker interference detected!
Wikia is a free-to-use site that makes money from advertising. We have a modified experience for viewers using ad blockers

Wikia is not accessible if you've made further modifications. Remove the custom ad blocker rule(s) and the page will load as expected.