Madeline Giordano
General Information
Gender:
I'm female stupidhead
Age:
16
Hair Color:
Brown
Eye Color:
Brown
Birthday:
August 8, 1996
Height:
Do u need to know?
Weight:
I'm not fat
Address:
Fucking stalker
Occupation(s):
You're fucking kidding me right...
Aliases:
Maddie
Family & Friends
Family:
Kate Millington and Ricky Giordano
Friends:
My ass
Relationships:
Haha xD No
Enemies:
My ass
Other Information
Interests:
Acting, pertty thangs, music, poking things with a stick, JENNIFER LAWRENCE, CHRIS HEMSWORTH
Education:
You're a fucking dumbass
Talent:
Acting, singing
Role-playing Information
First appearance:
I don't know, a hospital
Last appearance:
WHO WANTS TO FREAKING KNOW THAT?!
Portrayer:
ShorRoss44❤ and Chloe Bridges
Trying to Breath Underneath – Child of Millington and Giordano
– I'm falling in deeper, can't be saved, no way out, no way out of your quicksand,
 – Sunk to my knees, I can't escape, no way out, no way out of your quicksand, but I can breath underneath

Hi....now GTFO
Yo, I'm that girl. Thanks for comin, now leave.
Appearance
Edit
Hair Colour: Brown
Eye Colour: Brown
Trademark: I have these humongous lips that will gobble you up and swallow you whole.
I dress according to my mood.....which is usually the same....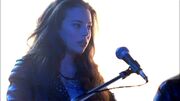 Ricky Giordano
Edit
My dad. I live with my dad. He's pretty cool when he's not getting on my last fucking nerves.
Kate Millington
Edit
My mom. My parents were the kind of parents who got married after they knew each other for only a few months and then divorced five years later. My mom lives in some place with some guy now. I see her sometimes. But she's a stuck up bitch.
I was born on August 8, 1996. I began to live with only my dad when I was 5 after my parents divorced. My mom married a rich guy in Las Vegas. A bunch of other shit happened. Now I go to HA and I have a bunch of half brothers and sisters I don't even know.
Personality
Edit Well, I like poking things with a stick and talking in a british accent. But I don't take crap and I can be a bitch.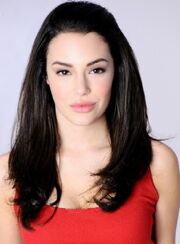 Relationships With Other Students
Edit
Andre Harris
Edit
Who
Beck Oliver
Edit
The
Cat Valentine
Edit
Fuck
Jade West
Edit
Are
Robbie Shapiro
Edit
These
Tori Vega
Edit
People
Trina Vega
Edit
?
Other People
Edit
I don't even know anyone here yet.....
I'm a badass bitch
I love pizza
I once accidentally modeled for a fake photographer who was just horny...but I got paid
Pop music is stupid...
I love Toby Keith
I saw this school on The Wood once
I made out with my history teacher last year
For fun, I like to grab a bottle of soda, a bucket of popcorn and watch action movies in my room
Jennifer Lawrence and Chris Hemsworth are my wife and husband
Ad blocker interference detected!
Wikia is a free-to-use site that makes money from advertising. We have a modified experience for viewers using ad blockers

Wikia is not accessible if you've made further modifications. Remove the custom ad blocker rule(s) and the page will load as expected.