Krystal Yoo Kyung Qian Jin-ki Park


General Information
Gender:
Female
Age:
16
Hair Color:
Black
Eye Color:
Brown
Birthday:
February 10, 1997
Height:
5'9
Weight:
-shrug-
Address:
Nice try.
Occupation(s):
Student
Aliases:
Kyrst
Family & Friends
Family:
Jee-Sun Park (mother), Unnamed deceased father, Aerin Park (sister)
Friends:
lolololol look at the friends section
Relationships:
TBA
Enemies:
A few.
Other Information
Interests:
Watching movies, Internet, food, the color black
Education:
Hollywood Arts High School
Talent:
Singing, Dancing, Acting
Weaknesses:
Insecure
Series Information
First appearance:
February 10, 1997
Last appearance:
Death.
Portrayer:
Choi Sooyoung
i wonder who she is... – Child of Mrs. Park
– Sometimes I think I know her, sometimes I really wish I did. There's a story in her eyes, lullabies and goodbyes. When she's looking back at me..I can tell her heart is broken easily.
 – If I could, I would tell her. Not to be afraid. The pain that she's feeling, the sense of loneliness will fade. So dry your tears and rest assured, love will find you like before. When she's looking back at me, I know nothing really works that easily.

Hola.
Appearance Edit
Hair Color: Brown, but sometimes I dye it black
Eye Color: Brown
Trademark: lol
They always told me to look at pretty things so i was always looking in a mirror.
Jee-Sun Park
My mom.
Unnamed deceased father
It's inappropiate to talk about him.
Aerin Park
Aerin is my sister. She's cool and chiz. I don't know what else to say.
I was born in Seoul, South Korea on February 10, 1997. Then my dad died. I moved to the US. I fell in love with food.
Soon I turned 14 and I wanted to go to Hollywood Arts so I went to Hollywood Arts.
wow that history was weak
Personality Edit
oinkity oink oink oink SHIKSHIN. now i must finish my coloring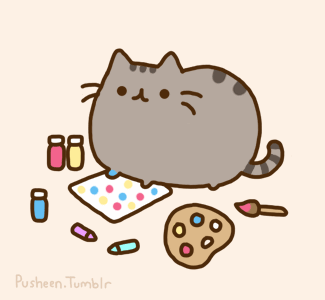 Bestest FriendsEdit
Other Best FriendEdit
Close FriendsEdit
Good FriendsEdit
my otp is still jen-dae.

my mommy told me that i'm not too lame for a mental husband so my mental husbands are lee donghae and choi siwon okay.
Ad blocker interference detected!
Wikia is a free-to-use site that makes money from advertising. We have a modified experience for viewers using ad blockers

Wikia is not accessible if you've made further modifications. Remove the custom ad blocker rule(s) and the page will load as expected.