Kerstyn Houston
Has been kicked out for their poor attendance. You cannot RP with them anymore.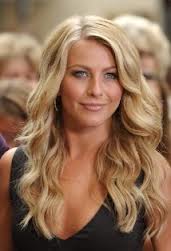 Hi i'm Kerstyn! and yes i'm a senior<3... and soon to be mom
Anna Houston (Nee; Erlock) She is a nurse and is divorced to my dad!
Edit
Stephen Houston: He's in National Guard so i don't see him alot..... My dad!
Edit
Andrew Riazo (Boyfriend): He is everything to me and going to be a great father, He is a freshman in college
Edit
Leena Marie Houston- My sister who has 2 kids
Edit
Braxton Jameson Hiller (Nephew): My cute little 3 year old nephew
Edit
Mica Nikolai Hiller (Neice): The newborn....
Edit
Apperance
Edit
Hair color: Blonde
Eye Color: Blue
Trademark: My daddy-long legs!
personality: sexy,smart, and friendly
I was born July 1st 1994, At Heffnerview Hospital of Childbirth in Las Vegas, Nevada. My mom was at 37 weeks when i was born, They were at a casino with their friend and her and her friend Kertie decided to do Kareoke then during the song, my mom's water broke and then they rushed her to the hospital. At 2:18am, I was born 6 pounds, 4 ounces, 19 inches. Then my dad walked back to the casino to sleep. How rude!
Edit
Ad blocker interference detected!
Wikia is a free-to-use site that makes money from advertising. We have a modified experience for viewers using ad blockers

Wikia is not accessible if you've made further modifications. Remove the custom ad blocker rule(s) and the page will load as expected.