Kath Wilson has left HA.
and this page has been archived. sorry.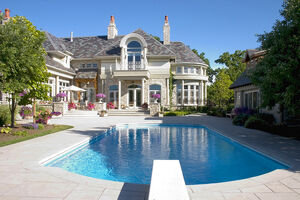 NOTE: This is a roleplaying location and you may start a new RP in the comments below. Have fun!
Kath Wilson's house is located on 365 Madison Place, Los Angeles, CA. She lives there with her mother, Allison, and her father, Chris. Kath is also planning to have an electric fence around the house to avoid intruders.

Here is a list of fun and unusual things you can do in Kath's mansionette:
Pool parties*
Watch horror and mystery films with a 90" plasma-screen television, complete with beanbag chairs
Read epic books at the color-coded library
Visit Kath's enormous walk-in closet
Have fun playing with the Nintendo Wii and Xbox Kinect

*Too much sunlight not included

Welcome to the Wilson household! Click a tab to see the residents of this house.
Allison Wilson

The mother of Kath Wilson.
Chris Wison

The father of Kath Wilson.
This is the living room. Don't worry, the ice won't melt and cause an "icequake". It's dry ice. You'll get electrified too when you open the plasma-screen television without my permission.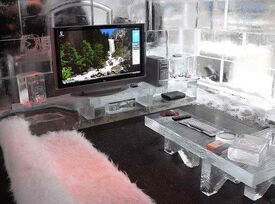 Welcome to my room. My room's got everything, not literally. It's got a 90" televison, complete with beanbag chairs, and the latest iPear Computer. You are strictly not allowed to snoop around here, or else you'll get electrified. Well, you can't open the door to this room anyway, You need to type a 25-digit code and there's a fingerprint scanner.