James Ward
Has been kicked out for their poor attendance. You cannot RP with them anymore.
James Ward
-Student/Guitarist/Actor
 – 13:14, May 4, 2012 (UTC)

Welcome to My Page. Feel free to wonder my Amazing updates.
James T. Ward

General Information

Gender:

Male

Age:

17

Hair Color:

Either Black/Brown

Eye Color:

Green

Birthday:

July 2, 1994

Height:

5'9

Weight:

60 kg

Address:

324 Queen, Los Angeles, CA

Occupation(s):

Student

Aliases:

Jammy

Wardy

Handsy

Family & Friends

Family:

Drake Ward (Father)

Susan Ward (Mother)

Silver Ward (Little Sister)

Pate Ward (Big Sister)

Friends:

See the list below.

Relationships:

Marry Scindle (Ex-Girlfriend)

Pet(s):

Earling (Eagle)

Other Information

Interests:

Music

Education:

Student

Talent:

Bass,Vocal,Rap

Weaknesses:

Stage Fright

Role-playing Information

Portrayer:

1 + 1 is...?
Appereance

Edit
Eyes Color: Green
Hair Color: Either Black/Brown
Height: 5'9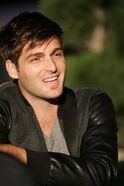 Personality

Edit
I'm a type of person who really love music, i mean literally LOVE music. When i'm sad,happy,angry,confuse and other things I always put in on some music. My Family always support me when i'm playing music, So I have to keep it up!
Drake Ward is my Father, Once He was a manager of some music place and have 100+ music. My Dad meet my Mom when He at a karaoke, Now He work as Producer in a very famous TV show.
Susan Ward is my Mother, She was one of the most popular girl in Her school and one of the smartest. Now, She work as a Teacher in my old school.
Silver Ward is my Younger Sister, She is a crybaby (sometime) and always want to win, She is currently a 6th Grade student in my old school. (Her name came from her Silver hair)
Pate Ward is my Big Sister, She is very tough and atlethic, Once she won a medal for "The Most Athletic Student", She is currently in college.
I was born on July 2, 1994 on the day my Grandfather died on a summer day. A Month later our family move to Los Angeles due to my Dad has a job, My Mom start teach me instrument when i was 5 years old. Then when i'm at 9 years old I got an auditions for a talent show, I win 2nd place and my Mom was so proud. When I was 17 (2012 (This Year)) My Mom realized i'm talented at bass and stuff, She found a perfect school for me and that is Hollywood Art High School on the same day i got my pet, Earling (An Eagle).
Relationships

Edit
Best FriendsEdit
Good FriendsEdit
AcquaintanceEdit
Friends (Non-RPCharacter)

Edit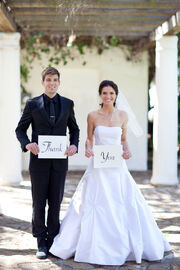 Marry Scindle

Edit
Marry Scindle is my ex-girlfriend. We dating for a year and 5 month, We broke up because... some stuff.
Hens Landsy

Edit
Hens is also my best friend. He is talented at writing music, singing and keyboard. His like the "Leader" between me and Daniel.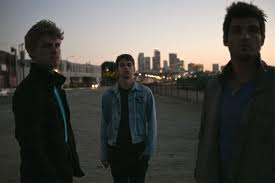 sometimes I can get annoying and "jerk".
I used to bully people but because of "accident", I'm not a bully anymore.
I'm completly stupid when in a very dramatic situation.
Everyone says that i looked a like Cubbie Fink from Foster The People.
I still like pranking someone. (Example: throwing toilet paper at Trina with Graceyn.)