Jade Megans
has left HA, and you cannot RP with them anymore. sorry.
Jade Megans
General Information
Gender:
Female...
Age:
15
Hair Color:
Brown
Eye Color:
Brown
Birthday:
July 7th
Height:
5'7
Weight:
Thats for me and you not to know
Address:
Ummm......
Occupation(s):
Student
Aliases:
I dont have one
Family & Friends
Family:
Joey and Jane Megans
Friends:
Bree Adams, Elaine Mitchell
Relationships:
Nick Adams (ex-boyfriend)
Enemies:
TBA
Other Information
Interests:
Music, Kingsley Heights, Better Than Revenge
Education:
HA
Talent:
Singing
Weaknesses:
Thats for me to know
Role-playing Information
First appearance:
When I was born
Last appearance:
When I die
Portrayer:
Quack.
Appearence
Edit
Hair Color: Brown
Eye Color: Brown
Trademark: Umm.....
Im kinda girly but Im tomboyish.
Joey Megans
Edit
He's my dad, hes a musical producer. Who signed my BFF! :D Well, and me :P
Jane Megans
Edit
She's my mom. She also a model. Yep the 2 M's....
I was put up for adoption when I was a year old so I dont know who my bio parents are. I was adopted when she was 2 years old by musical producer, Joey Megans and his wife who is a model, Jane Megans. I found my love for music when I was 8 and I've been singing ever since. Well at least thats what Joey told me.....
Realationships with other Students
Edit
Elaine Mitchell
Edit
She's AWESOME!!! Although she did threaten to punch Nick once :P But yeah we're BFF's
I have a Purple pearphone
I LOVE oreos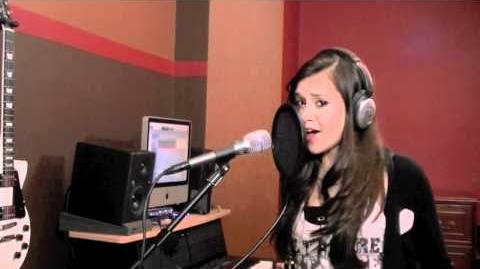 Ad blocker interference detected!
Wikia is a free-to-use site that makes money from advertising. We have a modified experience for viewers using ad blockers

Wikia is not accessible if you've made further modifications. Remove the custom ad blocker rule(s) and the page will load as expected.