Harmonia Callahan
has left HA, and you cannot RP with them anymore. sorry.
Harmonia A. A. Callahan
General Information
Gender:
Female
Age:
16
Hair Color:
Brown
Eye Color:
Blue
Birthday:
November 3, 1996
Height:
5'5 or close to that
Weight:
125 lbs 
Address:
I live in Narnia rofl
Occupation(s):
Student
Aliases:
Harmony, Adelaide (middle name), Aphrodite (other middle name)
Family & Friends
Family:
Harold Callahan (father), Lara Callahan (mother), Athena Callahan (sister), Hera Callahan (sister)
Friends:
r o f l
Relationships:
N/A
Other Information
Interests:
Singing, songwriting, TV, reading, volleyball, music
Education:
Hollywood Arts High School
Talent:
Singing, songwriting, acting
Weaknesses:
N/A
Series Information
Portrayer:
Melissa Benoist. All credit for the infobox goes to Reffy
twisted winds – Child of my parents
– I know I may be young, but I've got feelings too, and I need to do what I feel like doing, so let me go and just listen. All you people look at me like I'm a little girl, well did you ever think it be okay for me to step into this world?
 – I know I may come off quiet, I may come off shy, but I feel like talking, feel like dancing when I see this guy. What's practical is logical. What the hell, who cares? All I know is I'm so happy when you're dancing there. I'm a slave for you. I cannot hold it, I cannot control it, I'm a slave for you. I won't deny it, I'm not trying to hide it.

Hi, I'm Harmonia.
Appearance
I don't really care about style much. I mean, I put some effort into my looks so I don't have look like a homeless person, but style doesn't matter much to me.
Family
Harold Callahan
He's my dad. We lived in Greece for thirteen years before coming here (I was born in Ireland) and I get all my Greek heritage from him and yeah. He's nice, but can me strict because he's so.. culture obsessed.
Lara Callahan
My mom's nice. She's kind of like my best friend, because everyone is annoying and just wow she's always been there for me. She's an interior designer. Yeah.
Athena Callahan
My adopted sister. She's Indian (not Native American, from India). She's spoiled, self centered and greedy. I can live with her, because I have to and she's sort of helpful because she's good at school stuff and junk. Not my favorite sister.
Hera Callahan
She's my other adopted sister. She's Korean. She's kind of like a pushover. Hera's too nice for her own good, but yeah. I love her. When she's with Athena or her boyfriend, though.. ew.
History
I was born in Belfast, Ireland to Lara and Harold Callahan, a Greek/Irish/Spanish family. When I was two, we left for Athens, Greece.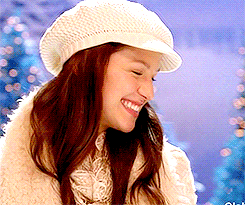 When I turned four, my parents adopted a girl that was two years older than me from Korea and named her Hera. She was nice. I don't remember much from the early days.
My parents enrolled me in preschool when I was four. I loved singing already, and sang random songs a lot.
When I turned seven, my parents adopted another girl, this time from India, who was two at the time and named her Athena. She I remember clearly. Yeah, she was annoying.
I moved here two years ago and enrolled in my freshman year. That's it.
Personality
I'm nice. I really am. But I'm not mild-mannered. No one can tell me what to do, I play by my own rules. I'm smart and I'm focused on school. I don't like being serious or funny all the time.. it's weird. But, basically, that's me in a nutshell.
Relationships with Other Students
Tori Vega
Eh, she's okay. She's nice, but I don't know her well.
Andre Harris
He's really boring.. needs to let go.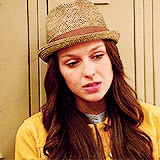 Cat Valentine
She's really sweet, but I don't know her that well.
Beck Oliver
Too quiet for my taste.
Jade West
Ew, just don't get me started.
Robbie Shapiro
I do not know who this is.
Trina Vega
Nor who this is.
Friends
She's a foreign exchange student from France. We're her hosting family for the time she'll be here. She's nice and probably my best friend.
Trivia
I really like cupcakes.

I love volleyball and softball.

I dislike meat.

I hate when my power goes out.

My favorite band is The Black Keys.

I like indie rock, heavy metal, classic country, and folk music.

I'm not fluent in English, but I am fluent in Greek.
Ad blocker interference detected!
Wikia is a free-to-use site that makes money from advertising. We have a modified experience for viewers using ad blockers

Wikia is not accessible if you've made further modifications. Remove the custom ad blocker rule(s) and the page will load as expected.