Emily Bailey
has left HA, and you cannot RP with them anymore. sorry.
Emily Bailey
General Information
Gender:
Female
Age:
15
Hair Color:
Blonde
Eye Color:
Green
Birthday:
March 20, 1997
Height:
5'8
Weight:
Um... NOYB
Address:
If you want to know, well...no.
Occupation(s):
Student, Actress.
Aliases:
Em, Bubblegum.
Family & Friends
Family:
Georgia L. Bailey (Mother)


Jackie Bailey (Sister)
Josh Bailey (Brother)
Damian Bailey (Father)
Chelsea Chandler (Half-Sister)
Michelle Parker-Bailey (Daughter)

Friends:
dere is a list
Relationships:
<3333333333333333333
Pet(s):
Scout


Annabelle

Enemies:
humans
Other Information
Interests:
Things.
Education:
-.-
Talent:
Actress, Singer, Dancer
Weaknesses:
no
Series Information
Portrayer:
Creature of the night.
Hilo, I iz Emily, welcome to hell.
Appearance

Edit
Eye Color: Green
Hair Color: Blonde
Trademark: Smile.
I guess I dress casual. I do dress up sometimes, though.
Georgia L. BaileyEdit
She's nice. I love her, but she usually spends time with my sister, because she's stupid having trouble in school.
Damian BaileyEdit
I hate him.
Jackie BaileyEdit
She's awesome, but she's too nice. She gives me lots of gifts, though. That tis nice.
Josh BaileyEdit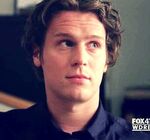 He's okay, I guess. He's sort of an ass sometimes, but I love him.
i guess
Michelle Parker-BaileyEdit
Gah, my little baby. <3 She is so cute, I love her so so so so so so much. <33333
Chelsea Chandler.Edit
I don't know her. She's already married, and stuff.
SCOUT IS ABOUT THE CUTEST THING ON EARTH. end.of.discussion.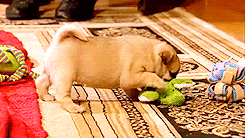 AnnabelleEdit
Annabelle is my super cute cat. I just lurve her. She is so pretty. I should've named her lord tubbington.
Personality.

Edit
I'm just a weird person who breathes, and eats. Whoosh, whoosh.
I didn't document my whole life on a sheet of paper, it's impossible to fill this out. not really i'm just lazy
Relationships with other charactersEdit
who?
OMG MORE HUMANS YAY

Edit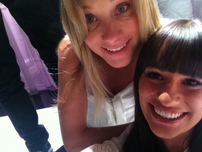 MY BESTIE. She's epic. and we both look like glee chars and dat's cool
Lauren KealeEdit
Blehhhhhhhhhhhh. She's annoying.
Jordan SnowEdit
I h8 him.
I don't talk to her much anymore, but I still hate her.
I lurve her and inturrupting her gifs.
She is my bestie. :3 I miss her though. COME BACK CAROLINA
things you dun wanna know but I'm telling you anyways

Edit
West Side Story is my favorite musical.

I love the movie "E.T."

I love Brittany Snow.

I love TV.

I love to dance, and I've been told I am a great dancer.

I'm really close to my friends.

I love interrupting Taylor Gilbert's gifs. :D

Glee is my favorite TV show.

channing tatum is my hubby i mean asdfghjkl

oh yeah i'm not heather morris

THE SHIPPING ME WITH SOMEONE GETS ON MY FUCKING NERVES

I AM FUCKING SERIOUS

ashily relationship sucks js

MICHELLE PARKER-BAILEY IS THE CUTEST THING EVER :333