Dakota Springfield
Has been kicked out for their poor attendance. You cannot RP with them anymore.
Dakota Springfield
General Information
Gender:
Female
Age:
15
Hair Color:
Brown
Eye Color:
Brown
Birthday:
April 3
Height:
5'7
Weight:
O.O
Address:
7698 Widow St., Hollywood Hills, CA
Occupation(s):
Make Up Artist in Training,Student
Aliases:
Dak,Springfield,D
Family & Friends
Family:
Jessica Springfield(Mother),Jack Springfield(Father),Jewel Springfield(Aunt)
Friends:
She's New,So None at the moment
Relationships:
None
Enemies:
Once again,none yet
Other Information
Interests:
Art,Costumes,Shopping
Education:
Hollywood Arts
Talent:
Special effects make up
Weaknesses:
afraid of the dark,cant stand scary movies,and is afraid of sharp objects
Role-playing Information
Portrayer:
Goldie774
Appearance
Edit
Hair Color: Brown
Eye Color:Brown
Trademark:Me Looking strangely like Bella Swan O.o
I usually dress to impress,unlike some people I always dress in clothes I think look good on me comfortable or not.It just makes me happy when I look beautiful.
Jessica Springfield
Edit
My Mother is always in Arizona because that's where her job it,but I love her anyway.When I do get to see her its a lot of fun,we go singing and dancing,even though I am a horrible singer and dancer.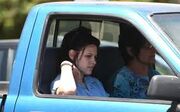 Jack Springfield
Edit
I live with him and Aunt Jewel most of the time.To be perfectly honest,we dont exactly get along.We may love each other,but most of the time we're not friends.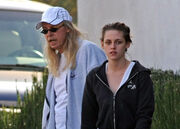 Jewel Springfield
Edit
I love aunt jewelo so much!She is so sweet and kind.I like to think I take after her.She is also really fun,and works from ome so I can always see her.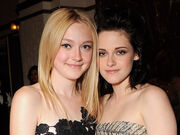 She was just an normal girl who went to a normal school and had normal friend and normal hobbies,yep normal normal normal.She decided to post a video of her makeing her friend in to a werewolf(make up).Helen saw the video and decided that she was really good,so she brought her in for an audition and she got in!
Personality
Edit
I'm not one to beat people up,or threaten them.if I can I like to settle a argument by talking through it.I suppose If they started hurting me first I would defend my self,but I really choose fighting as a last resort.
Relationships With Other Students
Edit
Andre Harris
Edit
I don't know anyone very well,but I've heard his music and its really great
Beck Oliver
Edit
Ive seen him in plays,He has epic hair.
Cat Valentine
Edit
Love her singing,and her hair is better then Becks XD
Jade West
Edit
She seems pretty cool,I guess.I never really met her,but I have heard about her.
Robbie Shapiro
Edit
Robbie...I've seen him on the slap,but no where else....
Tori Vega
Edit
Tori is probably the one person I actually know at this school!She's nice and extremely talented.
Trina Vega
Edit
Trina's voice is really bad,but I don't know her so maybe she's nice...
Other People
Edit
Other OC/Friend You Made Up
Edit
I know no one else yet
She is severely allergic to peanuts
She hates silence
Ad blocker interference detected!
Wikia is a free-to-use site that makes money from advertising. We have a modified experience for viewers using ad blockers

Wikia is not accessible if you've made further modifications. Remove the custom ad blocker rule(s) and the page will load as expected.