Brianna Simon
Has been kicked out for their poor attendance. You cannot RP with them anymore.
Brianna Grace Simon
General Information
Gender:
Female
Age:
17
Hair Color:
Blackish Brownish
Eye Color:
Brown
Birthday:
Febuary 12, 1995
Height:
5'4
Weight:
95 pounds
Address:
2510 Durand Drive, Los Angeles, CA
Occupation(s):
Student
Aliases:
Bri, Ranna, Bri-Bri
Family & Friends
Family:
Jamie Simon (mother), Nicholas Simon (father)
Friends:
Tori Vega, Cat Valentine, Robbie Shapiro, Beck Oliver, Andre Harris, Trina Vega, Jade West (sometimes)
Relationships:
Sean Crawford (January 5, 2009 - March 11, 2012)
Enemies:
Jade West (sometimes)
Other Information
Interests:
Painting, acting, singing, dancing
Education:
Hollywood Arts High School
Talent:
Singing, dancing, acting
Weaknesses:
Intstruments
Role-playing Information
Portrayer:
DuckRebel
Heyo! I'm Brianna. You all can call me Bri! My absolute besties call me Bri-Bri. But, until you've hung out with me enough, call me Bri!
Appearance
Edit
Hair Colour: Blackish Brownish
Eye Colour: Brown
Trademark: Singing Voice
I'm not really the type of girl you could call over and play dress up. I could sometimes be described as a tomboy.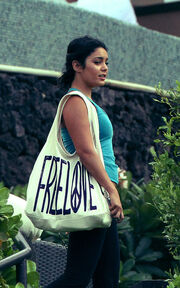 Sometimes as a girly girl. I can never decide.
Well being an only child, this should be short.......
Jamie Simon
Edit
My mother, is, well. WONDERFUL. There are 0 words to describe my thoughts on her. She got me into acting. She picked me up when I fall down. Through the ups and downs she never turned around.
Nicholas Simon
Edit
My dad is well, my dad. He has the best sense of humour. He is da best.
See? What I tell you?
Personality
Edit
I say I'm generally entergetic. I am told I'm sweet and nice. Also, my best friend's call me soft-hearted.
Relationships With Those People From HA
Edit
Tori Vega
Edit
Ah! Tori! She is the sweetest thing. She and Ainslee showed me around here.
Cat Valentine
Edit
Cat! I love her! She knows how to light a person's day.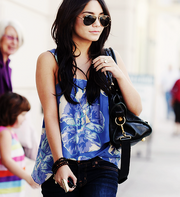 Jade West
Edit
Jade is alright. We're friends but she's done nothing but been mean to Ainslee. So. We're kinda like frenemies.
Andre Harris
Edit
Andre is an awesome guy. But, he can get to serious when it comes to music.
Robbie Shapiro
Edit
Okay. I just love Robbie. He is so adorkable and my best guy friend at HA. He's super nice.
Beck Oliver
Edit
Honestly, Beck isn't that hot. Girls just like his hair. But, anyways, he's really cool.
Trina Vega
Edit
Why does everyone hate her? When you get to know her, SHE'S SUPER DUPER AWESOME!
Other Humans
Edit
Best Friends
Edit
Close Friends
Edit
Ad blocker interference detected!
Wikia is a free-to-use site that makes money from advertising. We have a modified experience for viewers using ad blockers

Wikia is not accessible if you've made further modifications. Remove the custom ad blocker rule(s) and the page will load as expected.