Ashley Hudson
has left HA, and you cannot RP with them anymore. sorry.
Ashley Hudson
General Information
Gender:
Female
Age:
15
Hair Color:
Black
Eye Color:
Blue
Birthday:
May 29, 1997
Height:
5'7
Weight:
NOYB
Address:
Why the hell do you want to know?
Occupation(s):
Actor, Singer, Dancer
Aliases:
Ash, Katy Perry (Sister)
Family & Friends
Family:
Jamie Hudson (Twin Sister), Katherine Hudson (Mom)
Relationships:
No one... yet.
Other Information
Interests:
Singing, Music, M.J, Elvis,
Education:
Hollywood Arts High School
Talent:
Singer
Weaknesses:
Math
Series Information
First appearance:
omg i dun know sowwy
Portrayer:
Dis gurl who has black hair and loves her Ashton Kutcher.
Hey guys, I'm Ashley, as you can see.
Appearance
Edit
Well, what is there to say about my style? Well, I love different colors. I have died my hair lots of different colors, from blue, to pink, to well, even blonde
like Katy Perry
. I guess I'm really "different", but, I'm okay with that. My sister's style is waay different then mine, because I feel like she likes to stay simple. Eh, it's cool.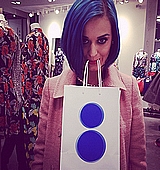 Katherine Hudson
Edit
My mom is just so... amazing. She stayed with my sister and I. She raised us, unlike our dad, who left us. She always tells us stories about our dad, and why he left us. They were only expecting me, so I guess Jamie was a "surprise", and she claimed that our dad only wanted one child, but whatever. SCREW HIM. Back to my mother, she told me about HA, and she kept bugging me to audition, and when I did, just, I felt so lucky. I was so happy.
I LOVE HER SO MUCH. OMG <3 <3 < Now, I know Jamie wrote that, but I do love her, though. She's been with me through thick and thin, and we auditioned for HA together. I'm only older than her by 10 minutes, but I'll take it. She likes calling me "Katy Perry", and Katy Perry is my idol, so, I kinda like it. To get her back, I call her "Zooey Deschanel." We do everything together. By the way, if you think I'm Jamie, just look at our faces, and you'll see a difference. XD
Relationships with Other Characters
Edit
who the fuck were those people?
they all left
I don't have time for this.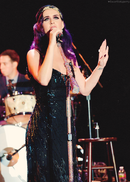 Personality
Edit
I could be serious, I could be funny, it depends on the person I'm talking to.
I love my sister so FRACKING much.
I love watching old episodes of Drake and Josh with my sister.
I didn't write the first part of trivia.
I'm lying in the third part of trivia.
I didn't write the fourth part of trivia either.
Ad blocker interference detected!
Wikia is a free-to-use site that makes money from advertising. We have a modified experience for viewers using ad blockers

Wikia is not accessible if you've made further modifications. Remove the custom ad blocker rule(s) and the page will load as expected.