Anna Williams
has left HA, and you cannot RP with them anymore. sorry.
OOC: I MIGHT bring her back sometime so no one user her FC
Anna Williams
General Information
Gender:
Female
Age:
13
Hair Color:
Brown
Eye Color:
Brown
Birthday:
July 30th
Height:
5'0
Weight:
Idk
Address:
Umm.......my house?
Occupation(s):
Student
Aliases:
I don't have one
Family & Friends
Family:
Ariona Williams (sister), Taylor Williams (brother), Mary Williams (mom), Drake Williams (dad)
Friends:
TBA
Relationships:
NA
Enemies:
TBA
Other Information
Interests:
Music, Acting, Filmmaking, Kingsley Hieghts
Education:
HA
Talent:
Music, Fimmaking
Weaknesses:
Idk
Role-playing Information
First appearance:
When I was born
Last appearance:
When I die
Portrayer:
Meh.
Appearence
Edit
I'm pretty much colorful like my sister, Ariona. But sometimes I might wear dark clothing.
Taylor Williams
Edit
He's a chicken, he won't audition for HA >.< He needs to he films Ariona and my music videos.
Ariona Williams
Edit
She's awesome! And yes if your wondering she is the famous Ariona Williams. =D
Drake Williams
Edit
He's my dad, he's a music producer person. xD
Mary Williams
Edit
She's my mom. She's a fashion designer.and y love she
I grew up in Manhattan with my sister, brother, mom, and dad. I lived there until I was 4. After that we all moved to Hollywood. When Ariona started singing she got me into the subject and all that. Now we are both pretty much famous.
Personality
Edit
I can be bubbly at times, but I'm usually smart and well, I'm not the best in fights xD. But even though I might not be good in fights I won't go down without one.
Realationships with other Characters
Edit
I don't know anybody really...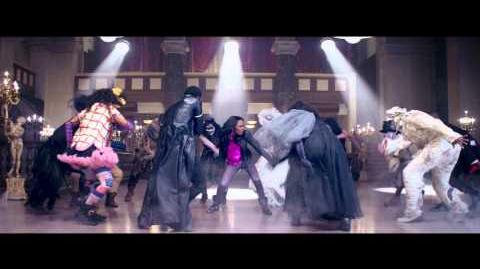 Ad blocker interference detected!
Wikia is a free-to-use site that makes money from advertising. We have a modified experience for viewers using ad blockers

Wikia is not accessible if you've made further modifications. Remove the custom ad blocker rule(s) and the page will load as expected.