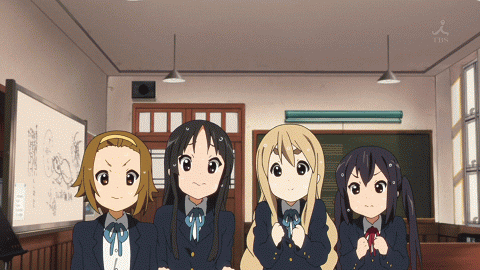 Konnichiwa! Welcome to the Anime Club room. Here we discuss anime, draw manga, read manga, go on comic shop hauls (they sell manga there), have fundraisers to donate mangas to children in homeless shelters and more! If you would like to join the anime club, you would have to talk to her President,

Sunny Kang

.
----
No bashing ships. You bash you die.

Always arrive on time. If you're late more than 3 times, then you will receive the death penalty (which is buying us all lunch)
Fundraiser to donate mangas to homeless shelter.
We meet every Wednesday and Friday after school. Be there or face the death penalty (anime reference).
You must be able to draw manga

You must know the different between anime and manga

You must know what sugoi and tsundere mean. 

You should have at least watched, and finished 15 animes

You must have read at least 30 mangas

You must have at least a slight interest in VOCALOID (I know they're not anime...but I like VOCALOID so....)
Ad blocker interference detected!
Wikia is a free-to-use site that makes money from advertising. We have a modified experience for viewers using ad blockers

Wikia is not accessible if you've made further modifications. Remove the custom ad blocker rule(s) and the page will load as expected.