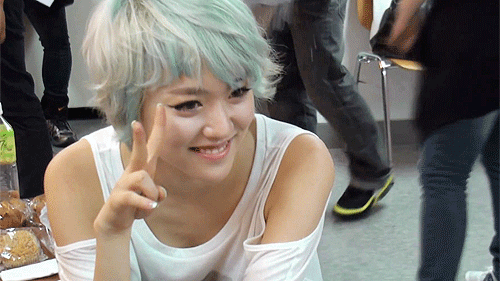 Hai! I'm Ana. This is my first blog post. I know that nobody does these anymore, but they're pretty, so I like them. And I wanted to do them. :)
Most people start with a What I Hate post, but I think those are dumb. Why would you want to write/read about something someone hates? There's no point. So, I'm gonna blog about things That I love. :)
1. The Beach. It's fun. I like staring at the waves and swimming.
2. Hollywood Arts. Even though some people here are mean, it's really cool here! People are more accepting. :)
3. Socks. They're warm.
I like the movie Mean Girls. A lot. I am partial to the sequel though it isn't as good. But, I don't like Mean Girls. They are dumb. Not Karen Smith cute dumb, but like, really stupid uncool dumb.
There's a lot of mean people at this school. I have only talked to one, but I've heard of the rest and seen them in action. Yes, I am sort of an eavesdropper. It's a problem. :( I won't tell you their names because they should know who they are.
Anyways, I don't understand why they should be mean! They're pretty, have friends, and are here! Which is great, right? RIGHT? YAY CAPS LOCK. Do you like caps lock? Oh no, I'm annoying you with the off topic stuff. Aren't I?
Just saying, people shouldn't be mean. Out of character rant, over. OMG THAT IS FUNNY. :D
YAY EMOTICONS.
 :D
 ;D
>•< Is it a Kitty or a bow tie? The world will never know...
c:
/.\ It reminds me of a bunny with it's ears over it's eyes.
 :)-8 SMILEY WITH A BOW TIE. YAY.
<3
I'm done. :)
I liek ponies.
There's this show I watch sometimes called My Little Pony: Friendship is Magic, and it's really good.
My favorite characters is Apple Bloom. I LOVE APPLES. :D
I LOVE HALLOWEEN. YAY. IT'S FUN, YET SCARY. IT'S FARY. I'M GONNA BE A BLUE FAIRY THIS YEAR. :D woo caps lock
Ad blocker interference detected!
Wikia is a free-to-use site that makes money from advertising. We have a modified experience for viewers using ad blockers

Wikia is not accessible if you've made further modifications. Remove the custom ad blocker rule(s) and the page will load as expected.