Aliyah Winters
Has been kicked out for their poor attendance. You cannot RP with them anymore.
♥ Ali ♥ -Child of Mary and Ted Winters
-Dancer, Actress
 – My personality depends on how you treat me.

Hey There!LEAVE if you Hate me,stay if you love me.
Aliyah Winters
General Information
Gender:
Female
Age:
16.
Hair Color:
Blond.Naturally.
Eye Color:
Brown.er.
Birthday:
15 March 1996
Address:
L.A.,nothing more.
Occupation(s):
Student.
Aliases:
Aly,Lyah.
Family & Friends
Family:
Mary and Ted Winters
Friends:
Anna Breeze(mah bestie)
Relationships:
Single.
Enemies:
None.
Other Information
Interests:
In acting and Dancing
Education:
Hollywood Arts
Talent:
Acting.
Weaknesses:
None.i think drawing.
Hello.You don't like me?LEAVE.
Appearance
Edit
Hair Colour: Blonde.Super Proud. Eye Colour: Blue.or Brown.That's up to you. Trademark:
I always love wearing Girly clothes.One time,i was supposed to do a play where i am this tomboyish kid,and i like,FREAKED out.
She' actually the coolest girl i've ever seen.
I started pre-school at about 4.I didn't know i i had a good or bad time there.Problably bad.Cause kids ruled over me:(.Then i started elementary school.That's where i met this cool girl named Anna Breeze.She was the sweetest thing ever.We shared our food together when we didn't have.We did homework together.Alot of things.nowadays she is my bestie forever:).ill continue this later,k?
Personality
Edit
I'm a bubbly and sweet girl.Sometimes i can be mean and sarcastic.Sometimes.
Relationships With Other Students
Edit
To be honest,i don't interact much with these people.
Other People
Edit
Other OC/Friend You Made Up
Edit
Anna Breeze.You should look at this kid.She's awesome.Amelia Jenkinson.She's cool,but she left HA for some reason.
Portrayer: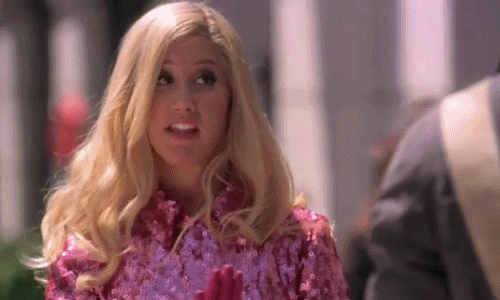 Aliyah is Cool and confident.Awesome and Great.But please,watch out with what you tell her.Cause not everything keeps her in a calm mood.
Almost all the kids have PearPhones or PearPad.I have a PearCell.PearCell is from the Pear company,but in the shape of a regular celular.Not like all those weird pear shaped phones.
Max is a fluffy dog.Just putting that out there.
The color white is my favourite.
What's this?Your leaving my profile because you got bored?Well,here my reaction:

Ad blocker interference detected!
Wikia is a free-to-use site that makes money from advertising. We have a modified experience for viewers using ad blockers

Wikia is not accessible if you've made further modifications. Remove the custom ad blocker rule(s) and the page will load as expected.